Regular price
Sale price
$21.99 USD
Unit price
per
Sale
Sold out
The ultimate 10 Week by Week Arabic Sight Words Workbook.
WIth activity pages that help kids recognize, write, and really LEARN the Top 100 Quranic high-frequency words. Which are key to reading success. ⠀⠀

Watch confidence soar as children master 100 sight words the most commonly encountered words in the Quran and Arabic language. Children read more fluently, write with greater ease, and spell more accurately when they know these high-frequency words! ⠀⠀

These fun, ready-to-go practice pages let kids trace, copy, search, read and write each sight word on their own. With tons and tons of exercises that will engage their minds and boost their reading, writing and comprehension skills. Learning the top 100 Arabic Sight Words from the Quran will; ⠀⠀

•Aid in Quran Memorization•Improve Arabic reading skills
•Improve word recognition and
•Boost their comprehension skills to understand the Quran better.⠀⠀

This workbook has 100 words taught in 10 week by week lessons. Cut out flashcards, a Sight Word Reading Assessment and a certificate of Completion. ⠀
Get your little one on the right path to reading and writing with this exciting, Arabic sight words workbook for kids.⠀
Share
View full details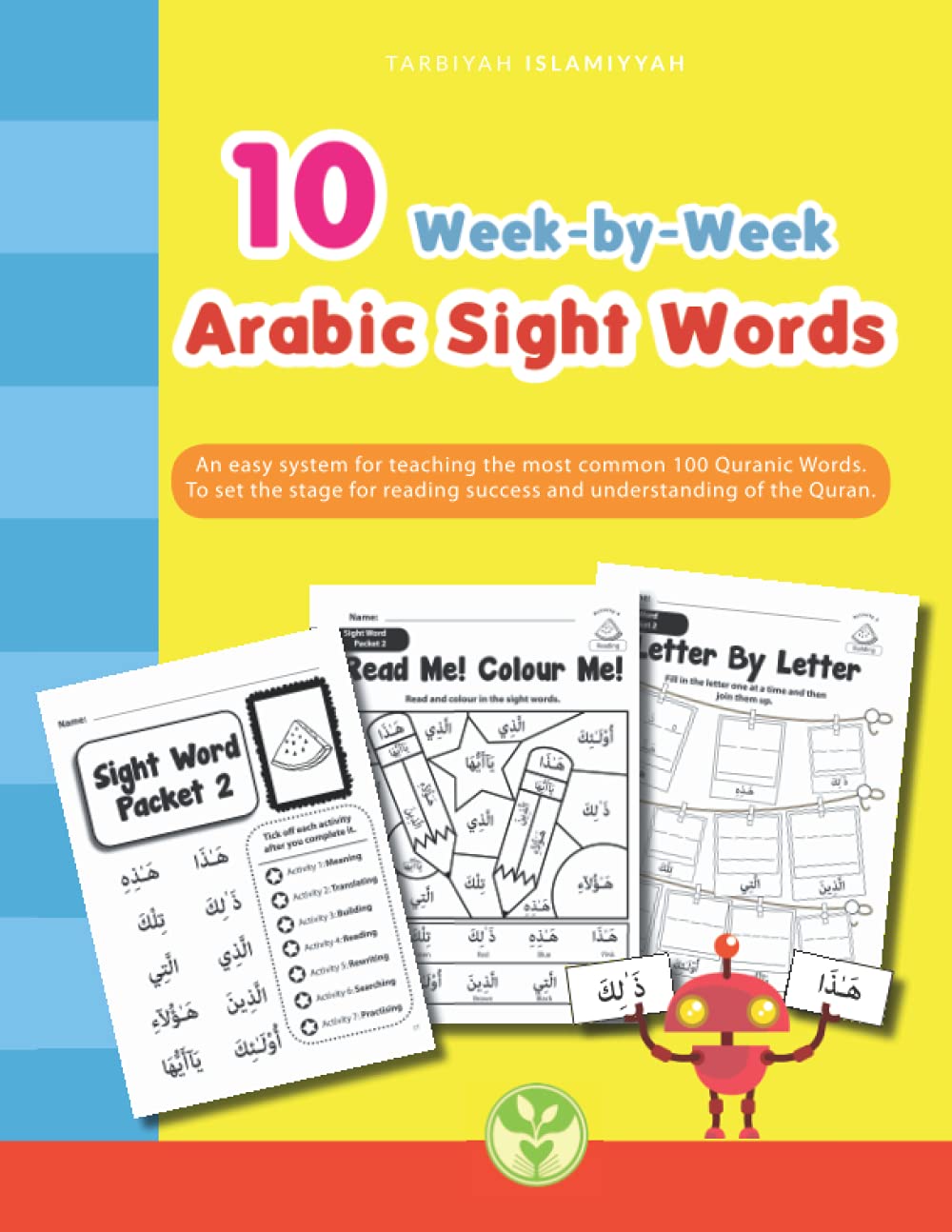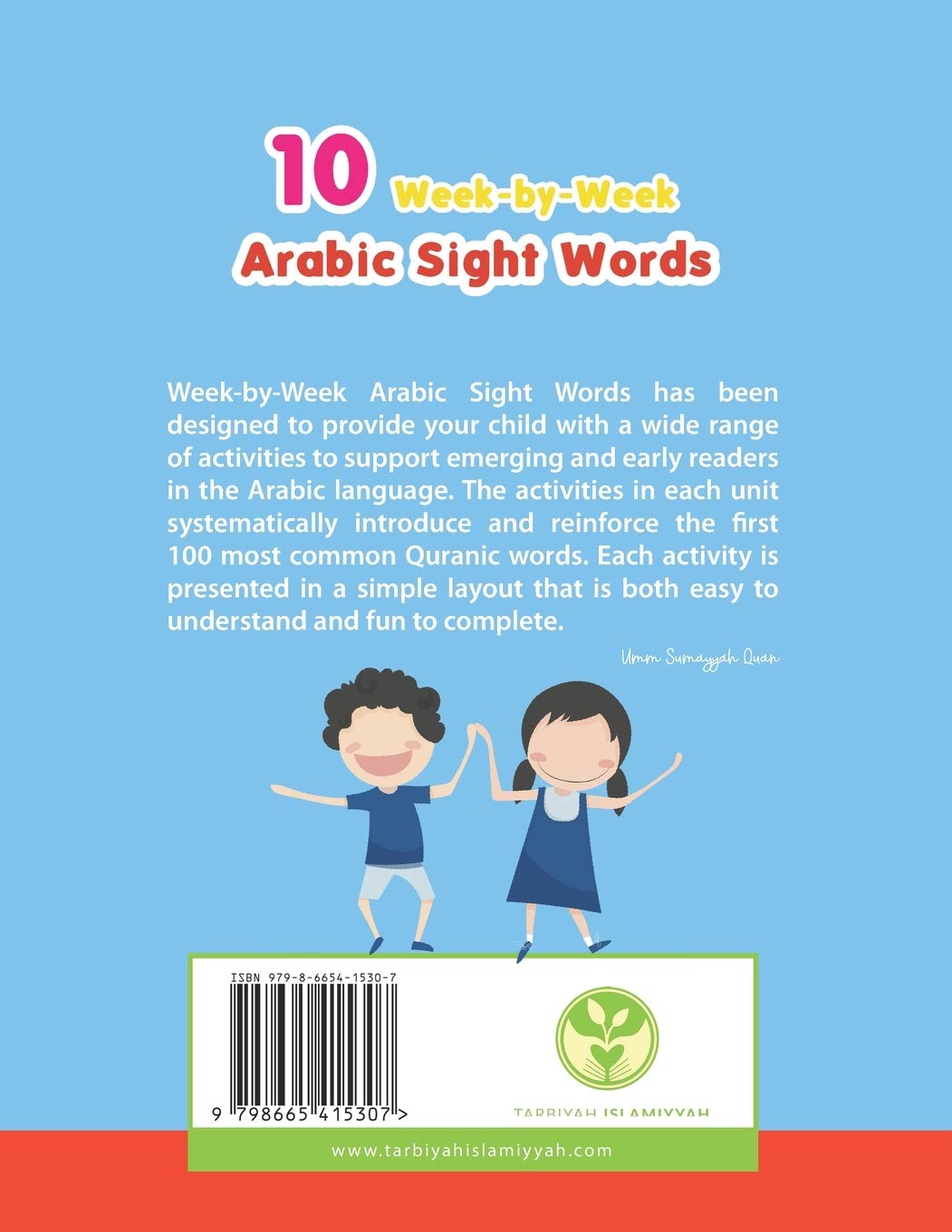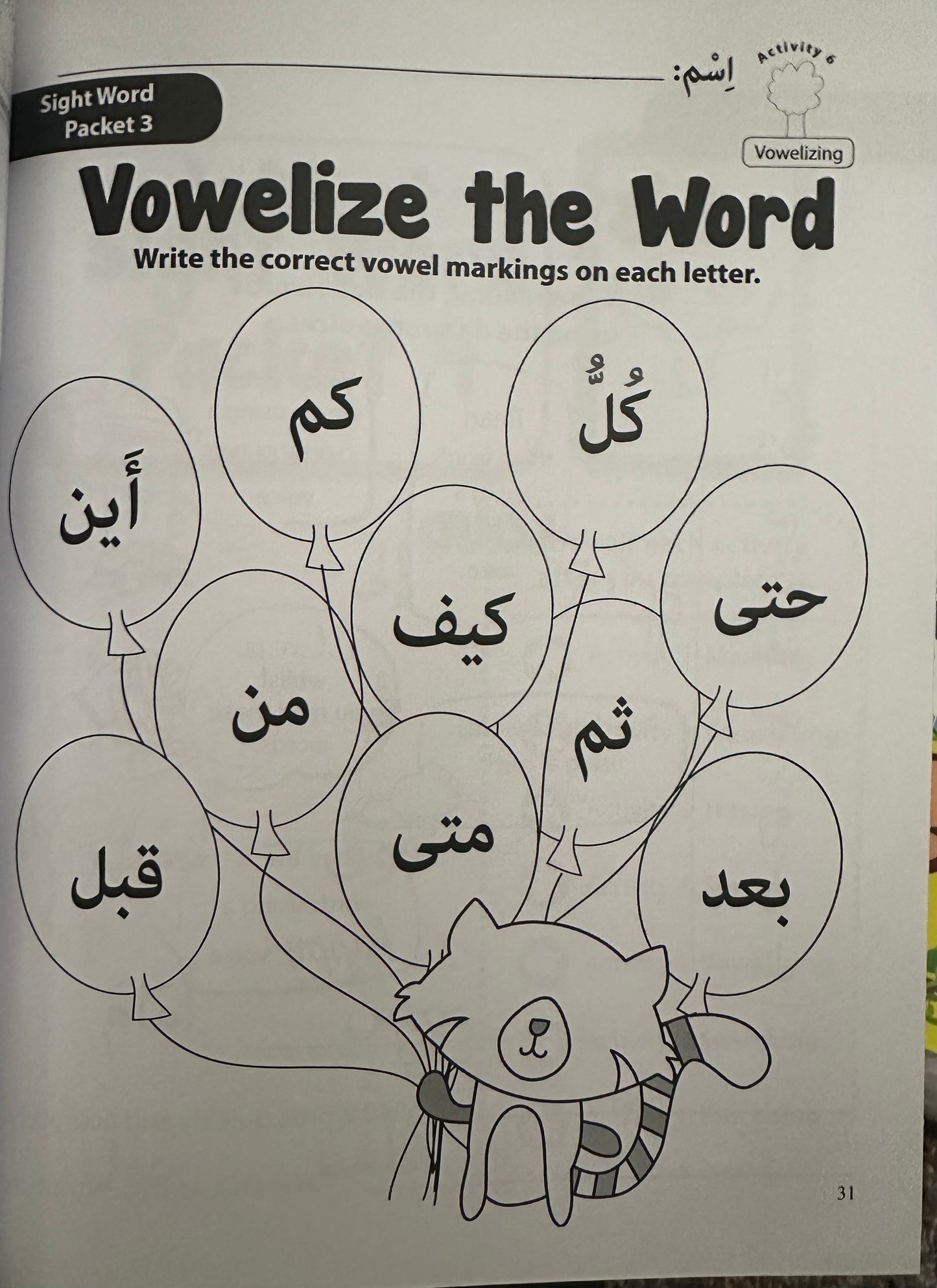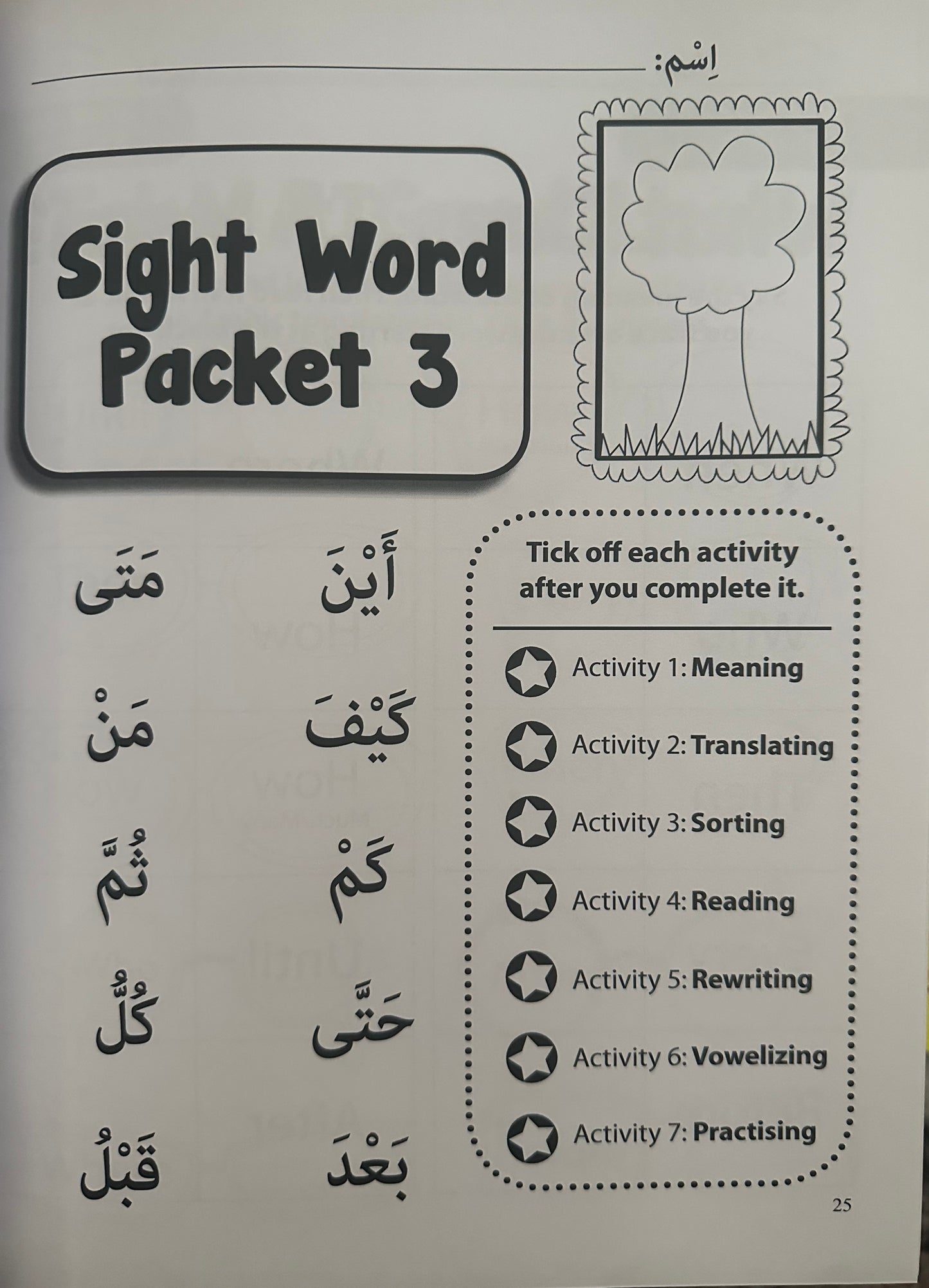 Encourge your child to prayer early on to make salaah a natural good habit.