Regular price
Sale price
$89.99 USD
Unit price
per
Sale
Sold out
Recommended age 4+
Made of natural wood with high quality, distinctive material, stable bright colors, and a wonderful texture for each letter.

☆ The letterbox is one of the important tools that stay with the child for a long time, through which the child learns writing, spelling, and reading.
☆ The box consists of 5 repetitions for each letter.. 2 separate and 3 connected
In addition to 10 repetitions of the diacritics (Fatha - Damma - Kasra - Shadda – Sukoun)
The following letters (ا و ى ع غ هـ) come with 8 to 10 recurrences

☆ The box has an activity connected to it in the journey of learning letters
- Configuration and writing board: to recognize shapes and words and then build words with letters and write them in his handwriting

☆ Box design: size 44 * 34 cm
Letter length: 5 cm - 3 mm thick
صندوق حروف اللغة العربية

صنعت من الخشب الطبيعي بجودة عالية وخامة مميزة وألوان زاهية ثابتة و ملمس رائع لكل حرف

صندوق الحروف من الوسائل الهامة والممتدة مع الطفل لوقت كبير , يتعلم الطفل من خلاله الكتابة والتهجى والقراءة .. يستطيع الطفل تعلم القراءة حتى قبل أين يتقن الكتابة وقبل أن تكتمل نمو عضلات اليدين بشكل كامل بما يتماشى مع نمو الطفل وتطور قدراته

 عندما يتمكن من معرفة الحروف المتصلة والمنفصلة يبدأ الطفل بتكوين وقراءة كلمات بسيطة مكونة من حرفين أو ثلاثة .. ثم يستمر الطفل بعد ذلك في تكوين الجمل البسيطة والتعبير عن نفسه
تصميم الصندوق: مقاس 44 * 34 سم
طول الحرف: 5 سم – سمك 3 مم
**This product is a pre-order and takes 3 -4 weeks to be delivered
Share
View full details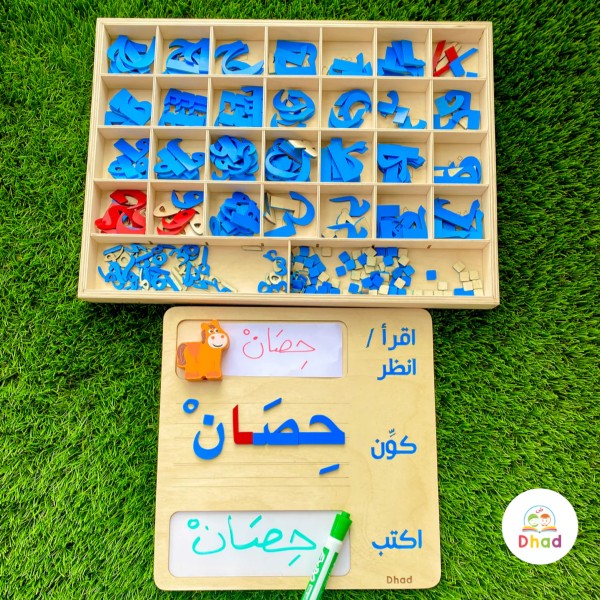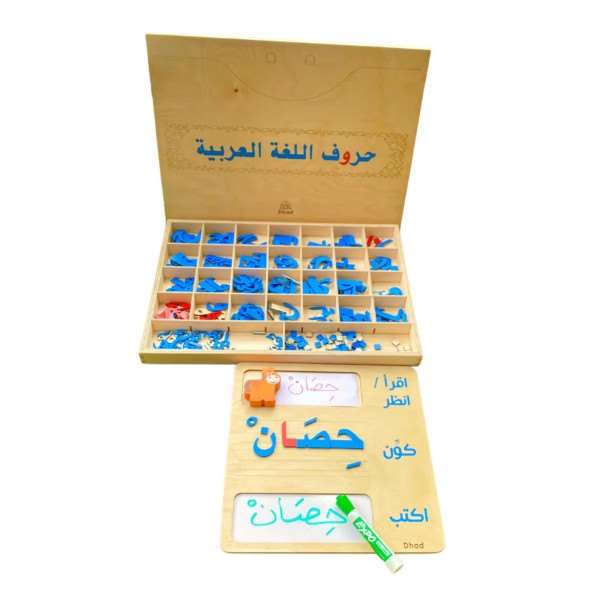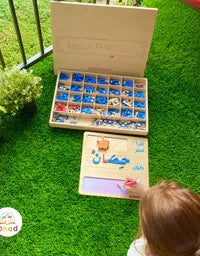 Encourge your child to prayer early on to make salaah a natural good habit.